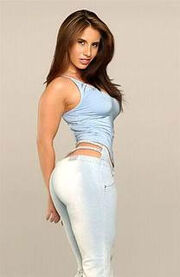 Becca is
Alfonzo's
mortal sister and the mother of his daughter,
Violet
. She was Embraced as his childe in order to help him keep the families affairs in
New Avalon
and is an older neonate among the clan.
Giovanni Lineage
Unknown
Unknown
Unknown
Unknown
Unknown
Rebecca Giovanni
Ad blocker interference detected!
Wikia is a free-to-use site that makes money from advertising. We have a modified experience for viewers using ad blockers

Wikia is not accessible if you've made further modifications. Remove the custom ad blocker rule(s) and the page will load as expected.